BUSINESS TRAVEL MADE JUST THE WAY YOU LIKE IT
Service You Can Trust
Confidence is key and we are confident in our people. Our 97% client retention rate is a testament to their years of experience and unrivalled expertise. We'll be there for you; 24 hours day, 7 days a week, 365 days a year.
Unquestionable Quality
True quality comes with time, and with over 51 years experience as a TMC, there is no doubt that we've achieved it. We're passionate about delivering you a business travel experience you've never felt before, because we care.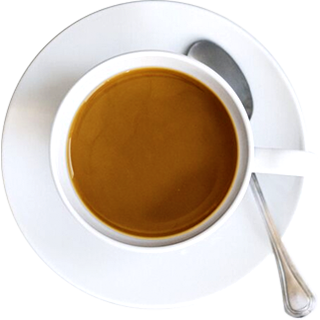 Better Value Less Spend
With better control comes better value. Whether you're booking travel, meeting with your account management team or writing your travel policy, we will guide you to be more cost effective and challenge you when you aren't.
1865
Established by Archibald Gray & Edwin Sandys Dawes
2015
We make our presence known in London by acquiring Travel Focus and Events in Focus
1927
Gray Dawes Group is acquired in its own right by the Inchcape family
2016
We make several more acquisitions and proudly become a Radius Travel Partner
1997
The Inchcape family invest in Gray Dawes to re-take full ownership
2018
Two further acquisitions and the release of YourTrip online booking tool
2005
We win the 'Best Bookable E-Commerce Business Travel Site of the Year.
2019
Suzanne Horner appointed as first female chair of the Business Travel Association
INTRODUCING
YOUR

TRIP

With the most flight, hotel, rail and care hire options out there, you will be spoilt for choice. But we understand it's not always about quantity over quality which is why our booking platform is completely agile to your needs. Whether it is controlling your travel policy, managing approvals or capturing your data, it is completely tailored and flexible. Our technology is versatile, powerful and meaning.
BOOKING TRAVEL,
BUT BETTER
YourTrip is built with you in mind, designed to be completely agile and will cater for Praesepe Holdings different companies, departments and variable cost centres so that the information is captured correctly for your Finance Team at the back end.
Did we mention there is a downloadable YourTrip mobile app as well? Meaning you can book your travel any time and anywhere, or make any important last minute changes.
Discover some of our easy to follow video tutorials below now, to get a better understanding of our innovative online tool…
Who said booking travel had to be stressful?
YourTrip Booker
Book every element of your trip in one easy to use place.
YourTrip Traveller
Manage all your trip itineraries and get travel info on the go.
TRAVEL APPS
Book, track and manage all of your trips, all of the time, from the palm of your hand.
Find out more about our booking and itinerary apps below.
Whether you're a client or not, why not get in touch and find out how our apps can help you travel better?
GLOBAL CAPABILITIES
We know that sometimes travel can become a little bit too complicated. Rest assured we make every aspect of travel management quick and easy. Whether that's booking your travel online, access to reporting, or managing your expenses, this is all located on one platform globally. In addition, to avoid any confusion, no matter where you are in the world, we will always show you your local currency on our system. We manage all of this from the UK, meaning we're always in constant communication for whatever you require.   
MANAGEMENT INFORMATION
We will deliver you a live management information platform using our YourData online reporting system, powered by Microsoft BI. Reports can either be accessed online through secure individual login or via monthly PDF reports that are sent to each of the budget holders across the company.
CORPORATE AIRLINE SCHEMES
If TWI are already using corporate airlines schemes then that is great, however we can still help maximise your spend through the below Corporate Airline Schemes:
PartnerPlusBenefit – Lufthansa
BlueBiz
OUR SERVICES
Global Service, managed all within the UK

Access to EAN rates saving you money

Small, locally based team

8:00-18:00, Local Service

Calls Answered Within 3 Rings

In-house UK Based, 24 Hour Emergency Assist

Minimum of 3 fare options in 2 hours

Automated Policy Compliance

Bespoke Invoicing Solutions
OUT OF HOURS TEAM
Our goal is to be there for your bookers and travellers 24/7/365.
We strike to deliver a seamless travel management experience no matter what time of day or night, weekend or public holiday – we want you to know that you can always reach one of our experienced travel team. 
So, no matter when you wish to get in touch, the Gray Dawes team is here for you. Delivering an entirely seamless integrated service, day and night.
NUMBERS WITHOUT
THE HEADACHE
Struggling to understand your travel data and spend?
Gray Dawes Consulting can help you save up to 22% on your programme. We'll also assist you in spotting trends, analysing data and drilling down into the important details of your corporate travel programme.
STEP 1 – CALCULATE BASELINE

25%

25%
STEP 2 – ASSESS AGAINST 28 KPIs

50%

50%
STEP 3 – IMPLEMENTATE CHANGES

75%

75%
STEP 4 – CONTINUOUS IMPROVEMENT

100%

100%
TAKE THE FINAL STEP TO BETTER TRAVEL
Gray Dawes Consulting is an impartial, in-house team of experienced travel data experts who combine 90 years of experience, market-leading tools and analytical thinking to drive corporate travel booking efficiencies, cost savings and traveller satisfaction.
Our approach is to fully understand a client's organisation; its culture, employees and business objectives, which helps us make informed, realistic, achievable and measurable recommendations about enhancing your travel programme.
We typically deliver up to 22% in savings by looking at 28 KPI levers surrounding costs. So, if driving value is your goal then our holistic approach is designed to assess and measure efficiencies at every step of the booking process.
We make sure we have every eventuality covered to ensure your travel programme operates more efficiently through change.
COST SAVINGS CASE STUDY…
Ensuring a smooth transition
Recently, the purchasing department of one of our clients challenged us to prove our value in the booking of their business hotels after claims by a small number of travellers that they could get cheaper hotel rates by securing reservation direct with the hotel or via third-party consumer aggregator websites. 
The client's Account Manager, in conjunction with the Gray Dawes Supply Team, undertook a thorough benchmarking exercise during the month of May to review multiple room rate options comparing:
Gray Dawes Group's negotiated rates vs. Gray Dawes Group's aggregator rates vs. property direct rates vs. well-known consumer hotel aggregator rates.
The results spoke for themselves!

Achieved savings for May 2018 of £17,891
6% Overall reduction in spend
Established rate caps for hotels in key locations
Benefitted from our duty of care protocols, meaning they can locate their travellers during a crisis or emergency
Ability to enforce travel policy, billing and reconciliation
OUR COMMITMENT TO SUSTAINABILITY
At Gray Dawes Group, our commitment to sustainability runs deep into the heart of our business. We care about a brighter future, and strive to reduce the impact of travel on our environment wherever possible.
Our passion for sustainability is matched by The Inchcape Family, and our chairman Fergus Glenapp. As part of our 'Green Christmas' sustainability event, we pledged to plant a tree on the Inchcape Family Estate for every e-Christmas card Gray Dawes sent in 2019.
1,817 trees have been planted so far.
To help you navigate the changes of business travel, we've created the brand-new Traveller Toolkit. This invaluable online resource is packed full of easy-to-use guides and checklists for every stage of every journey. We detail exactly what you need to know and do before, during and after your trip.
You'll also find innovative and interactive virtual trips, which walk you through each step of  being at the airport, on the train and in the hotel. You can even check the travel restrictions and health status of your destination with our comprehensive COVID-19 Country Tracker, updated five times daily to ensure you have the very latest information to help keep you and your travellers safe.
Travel is changing. With common sense and a good TMC behind you, travellers can have the confidence to once again take to the skies. It'll soon be back business as (un)usual.
GREATER THAN THE
SUM OF OUR PARTS
We don't just specialise in business travel you know.
We're a part of the Gray Dawes Group, an organisation with specialisms and expertise in many sectors. If you need help planning the holiday of your dreams, or showcasing an event that'll never be forgotten, then we've got you covered.