WELCOME TO BETTER TRAVEL AND EVENTS …
First of all let us say thank you for taking the time to visit our website, we're pleased that you'd like to understand how we can inspire your travel and event programme. 
As you're already aware, we are passionate about delivering a better travel experience, better travel programme efficiency, better events and better value for businesses just like yours.
BUSINESS TRAVEL MADE JUST THE WAY YOU LIKE IT
Service You Can Trust
Confidence is key and we are confident in our people. Our 97% client retention rate is a testament to their years of experience and unrivalled expertise. We'll be there for you; 24 hours day, 7 days a week, 365 days a year.
Unquestionable Quality
True quality comes with time, and with over 51 years experience as a TMC, there is no doubt that we've achieved it. We're passionate about delivering you a business travel experience you've never felt before, because we care.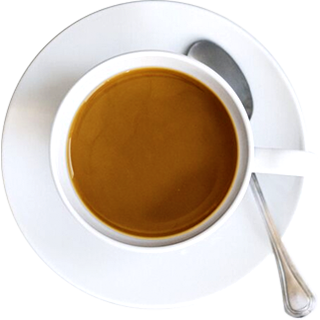 Better Value Less Spend
With better control comes better value. Whether you're booking travel, meeting with your account management team or writing your travel policy, we will guide you to be more cost effective and challenge you when you aren't.
1865
Established by Archibald Gray & Edwin Sandys Dawes
1927
Gray Dawes Group is acquired in its own right by the Inchcape family
1997
The Inchcape family invest in Gray Dawes to re-take full ownership
2005
We win the 'Best Bookable E-Commerce Business Travel Site of the Year.
2015
We make our presence known in London by acquiring Travel Focus and Events in Focus
2016
We make several more acquisitions and proudly become a Radius Travel Partner
2018
Two further acquisitions and the release of YourTrip online booking tool
2019
Suzanne Horner appointed as first female chair of the Business Travel Association
INTRODUCING
YOUR

TRIP

With the most flight, hotel, rail and care hire options out there, you will be spoilt for choice. But we understand it's not always about quantity over quality which is why our booking platform is completely agile to your needs. Whether it is controlling your travel policy, managing approvals or capturing your data, it is completely tailored and flexible. Our technology is versatile, powerful and meaning.  
BOOKING TRAVEL, BUT BETTER
Although our booking tool, YourTrip, offers an unrivaled selection of flight, hotel, rail and car hire options; we understand it's not always about quantity and more about quality. YourTrip is built with you in mind, designed to be completely agile and will only ever show content which works within your travel programme. Who said booking travel had to be stressful?  
CUSTOMISED REPORTING & ANALYTICS
POLICY REVIEW RECOMMENDATIONS
EXPEDITED ISSUE RESOLUTION
OUR SERVICES
Small, Cambridge based team

8:00-18:00,  Local Service

Calls Answered Within 3 Rings

VIP

In-house UK Based, 24 Hour Emergency Assist

Minimum of 3 fare options in 2 hours

Automated Policy Compliance

Bespoke Invoicing Solutions
CORPORATE AIRLINE SCHEMES
If One Nucleus Members are already using corporate airlines schemes then that is great, however we can still help maximise your spend through the below Corporate Airline Schemes: PartnerPlusBenefit – Lufthansa BlueBiz
GREATER THAN THE
SUM OF OUR PARTS
We don't just specialise in business travel you know.
We're a part of the Gray Dawes Group, an organisation with specialisms and expertise in many sectors. If you need help planning the holiday of your dreams, or showcasing an event that'll never be forgotten, then we've got you covered.
If you require any further information, then please do not hesitate to get in touch with us.