SAY HELLO TO
BETTER
TRAVEL
BUSINESS TRAVEL MADE
JUST THE WAY YOU LIKE IT
SERVICE YOU CAN TRUST
Confidence is key and we are confident in our people. Our 97% client retention rate is a testament to their years of experience and unrivalled expertise. We're here for you; 24 hours a day, 7 days a week, 365 days a year.
UNDENIABLE QUALITY
True quality comes with time. After more than five decades as one of the UK's leading independent TMCs, we've built an enviable reputation of which we are fiercely proud. Put simply, we deliver a better travel experience.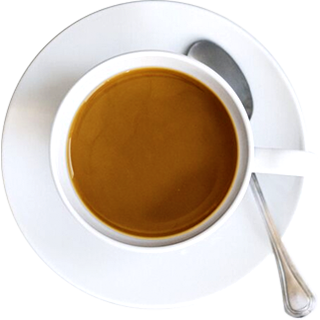 BETTER VALUE LESS SPEND
Whether you're booking travel, meeting with your account management team or writing your travel policy, we will guide you to be more cost effective with every aspect of your travel programme.
Come find us on stand No. 29 and let us welcome you back to better business travel!
On the day we will be talking about our trio of exciting new products designed to help you return to travel, safely and sustainably; Podium, Legacy and Passkey.
You can also win big with a selfie, find out about our fantastic PODIUM away-day prize for your entire team.
Our trio of exciting new products designed to help you return to travel, safely and sustainability.
your first stop in navigating business during a pandemic
Our Toolkit has a wealth of information including our powerful new Tracker is updated four times a day and fed by Fed by numerous accredited data sources (including the FCO, Oxford University, John Hopkins, the United Nations and our own Gray Dawes Group MI)
This most comprehensive, yet simple to use resource is an invaluable tool to help you and your organisation plan for post COVID-19 recovery, a return to work and the resumption of business travel.
You can also discover everything you need to know about how COVID-19 has affected things before, during and after you travel using our handy checklists; so you know what to expect at every stage of your journey.
Take time to check out a wealth of blog posts we've created since the start of the pandemic all compiled within the Toolkit. You'll find an eclectic mix of articles that'll keep you informed and entertained during your business trip.
GETTING BACK TO
BUSINESS TRAVEL
During these uncertain times, supporting our people is critical to providing you with the services you need and expect. That's why all Gray Dawes staff are temporarily working from home. This initiative ensures that we, as a company, are complying fully with the government guidance. It also helps to make sure we stay open for business, 24/7, while doing all we can to protect the safety of our people.
As ever, we'll continue to work day and night, supporting thousands of travellers during this outbreak and beyond. All our teams are fully equipped and prepared to maintain the same high levels of operational excellence you've come to expect from Gray Dawes. So, please get in touch if you need any help from us and together we'll navigate these unprecedented times.
Stay safe.
We've been busy throughout the pandemic.
It may have been a while since you've thought about booking business travel. Well, a few things have changed. Here at Gray Dawes Travel, we've been busy throughout the pandemic period.
Since you've been gone, we've created a range of indispensable tools, rolled out new products and been scrutinising updates to travel and communicating the latest news to our subscribers.
We don't just specialise in business travel you know. We're a part of the Gray Dawes Group, an organisation with specialisms and expertise in many related sectors. If you need help planning the holiday of your dreams, or showcasing an event that'll never be forgotten, then we've got you covered.
At the heart of everything we do are our people. We don't just mean just our employees, but our clients and suppliers too.
At Gray Dawes Travel we strive to create an environment which recognises and nurtures a healthy work/life balance – for our staff and clients alike.
By providing our customers with better travel management, they're able to achieve what they need to by working flexibly, whether in the office, at home or around the globe.